Last month BuzzSumo published their Content Trends Report 2018 analyzing 100 million articles published in 2017.
The main finding is that whatever you were doing 3 years ago strategy-wise for your content if you're still continuing with the same strategy – it's now 50% less effective.
This is based on the amount of public sharing that has halved since 2015.
However, here at GetSocial.io, we contributed to the study analyzing private sharing with our Dark Social Analytics.  And it's not as straightforward as that.
Public sharing has indeed decreased massively, however people started sharing content in private messages such as sending a link to your best friend on What's App.
According to analyzed data, dark social sharing is bigger (65%) than public sharing on Facebook, Twitter, and other channels.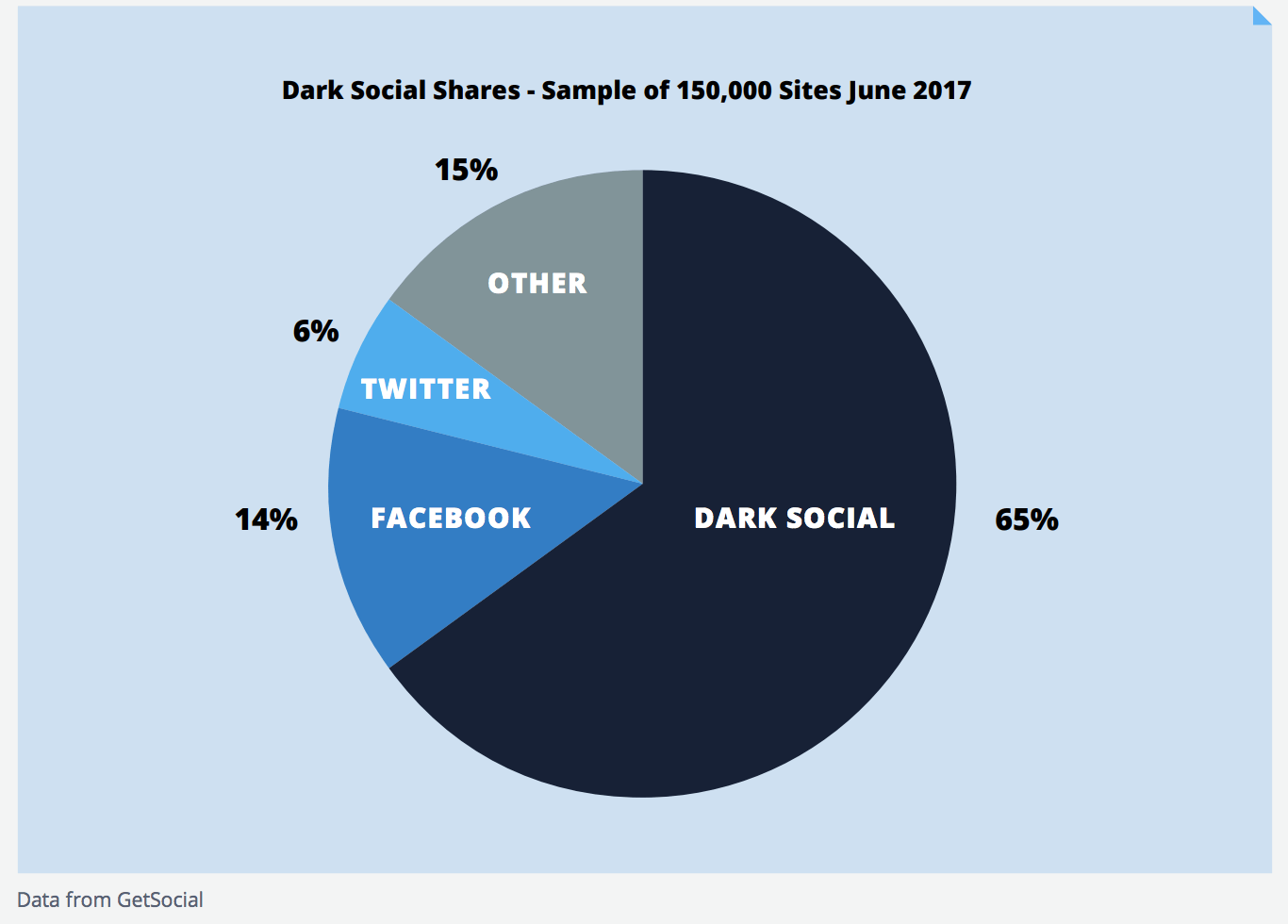 Even though data shows that Dark Social dominates sharing and generates traffic & conversions that are often not attributed properly because of lack of visibility, marketers are failing to take dark social seriously.
Only 4 % regard dark social as a top-three challenge. This proves that the majority is not aware of its complexity and scale.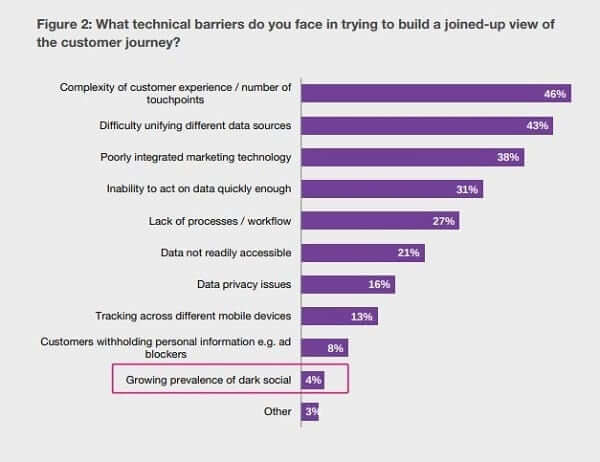 The fact that we, marketers, have no visibility is scary. We talk so much about data, being accountable, tracking KPI's and yet, we simply have no clue what's happening in the private channels.
We want to understand what the consumer wants and give it to them, and if we can't see those conversations, it's kind of frightening, right? Joe Buzzard
The first step is to acknowledge that these conversations are happening and should not be ignored. Data speaks for itself.
This could be a huge opportunity for the marketing team to attribute more value to their efforts – tracking shares of the content, gaining a better understanding of which products are being privately discussed and not to mention if they send traffic back to the website that results in conversions.
You can try our GetSocial Analytics for 14 days for free to see what's the amount of dark social you're not tracking, just sign up for a free trial here.
And you can download the full CONTENT TRENDS REPORT 2018 here to learn more about Buzzsumo findings.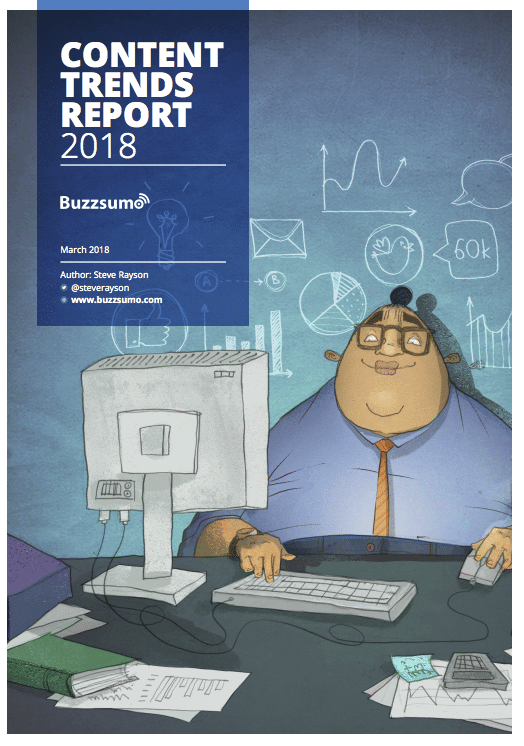 ---
Interested in knowing more about Dark Social & Analytics?
[su_button url="https://getsocial.io" target="_blank" style="flat" background="#21D2B5" color="#ffffff" size="7" wide="no" center="yes" radius="auto" icon="" icon_color="#FFFFFF" text_shadow="none" desc="" onclick="" rel="" title="" id="" class=""]SIGN UP FOR FREE[/su_button]