Nowadays, you won't need a teacher or a college degree to succeed in business. You have the Internet at your feet 24/7. It has all the information you need, you just have to know where to look for it.
Despite the amount of SaaS-related online articles, a great portion of the content shared might be considered irrelevant.
To make your job easier and spare you of hours of boredom, we made a list containing the most compelling, informative and insightful SaaS blogs. All of them have a huge influence and their goal is to teach you all about marketing, sales, SaaS growth, customer success, entrepreneurship and more.
Curious? Let's start.
1. Tomasz Tunguz
Tomasz Tunguz is a partner at Redpoint, a venture capital firm that invests in startups, the co-author of Winning with Data (along with Frank Bien), which explores the changes data brings to business and shows how organizations can adapt to leverage data.
He's most known for actively writing at tomtunguz.com. His blog focuses on startup related topics such as sales, marketing, team building, fundraising and growth metrics.
A big differentiator is the detailed graphics that accompany his blog posts, a data-driven approach to explaining sales concepts and how they can help startups succeed. 
If data if your thing, this is your kind of blog.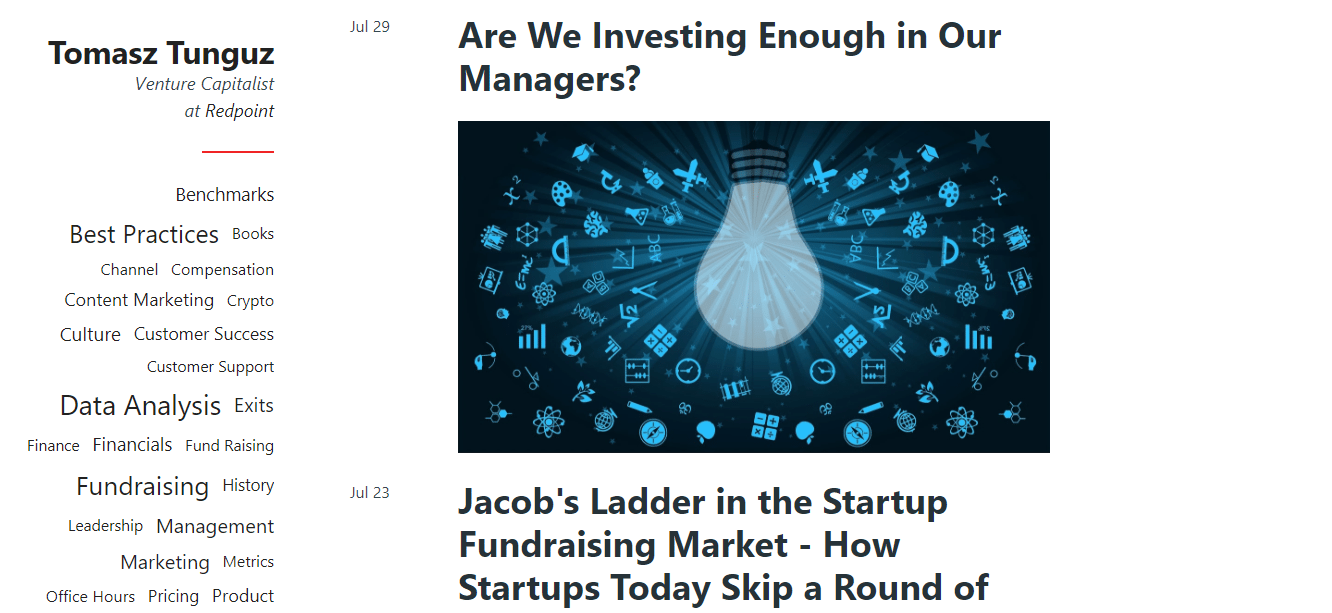 2. For Entrepreneurs
For Entrepreneurs was created by David Skok, a serial entrepreneur (as he humbly calls himself) and a venture capitalist at Matrix Partners. Inc.
Magazine named his blog The Number 1 Website for Entrepreneurs and Forbes ranked it in second on the 100 Best Websites for Entrepreneurs list.
With over 25 years of experience in founding, scaling and selling software companies, Skok shares all his knowledge on how to build a successful SaaS company and how to run effective marketing plans for businesses.
If you don't know where to start, we recommend Skok's "SaaS Metrics 2.0" guide, a detailed look at the metrics that every SaaS executive should be tracking to help them grow and develop their business. For Entrepreneurs is a source of inspiration and advice to every entrepreneur, full of information and data about building SaaS sales.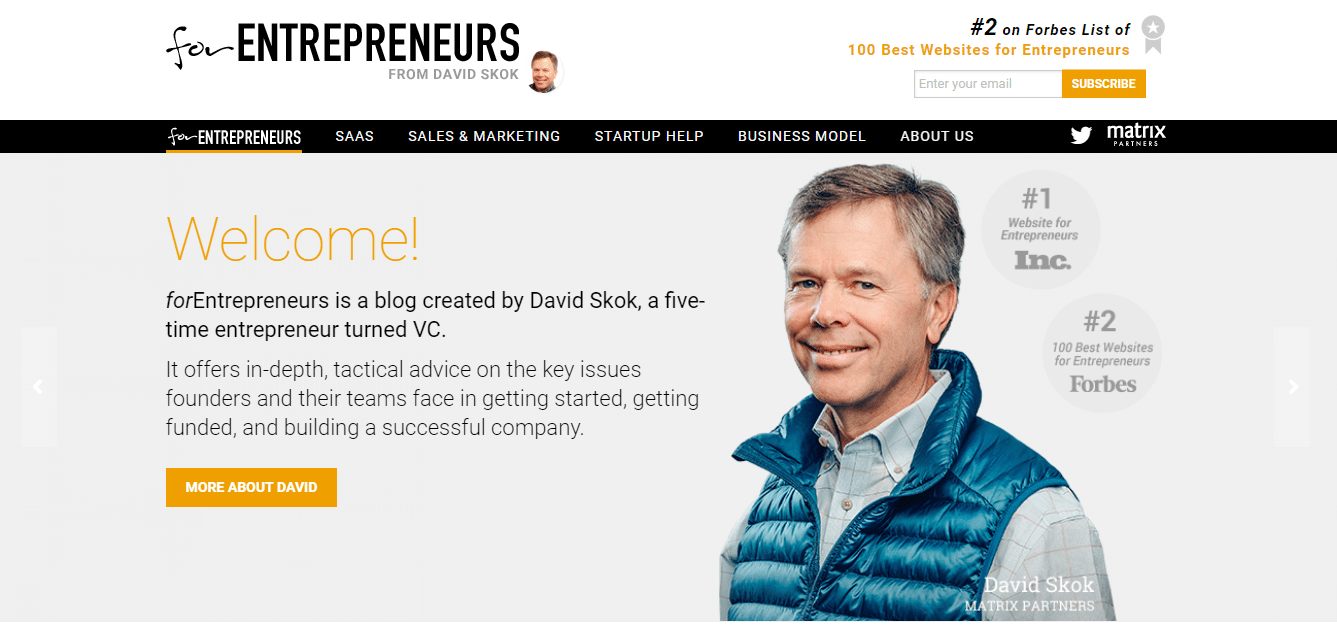 3. OpenView Labs
OpenView Labs, OpenView's blog, is an editorial site where software experts provide original research, advice, and guidance to early-stage software entrepreneurs.
Besides the great number of articles, this blog also provides interesting interviews with the founders of successful companies. It has everything you need to know if you want to scale your business: tips and bits on marketing, customer success, sales, product development, human resources, finance, and operations.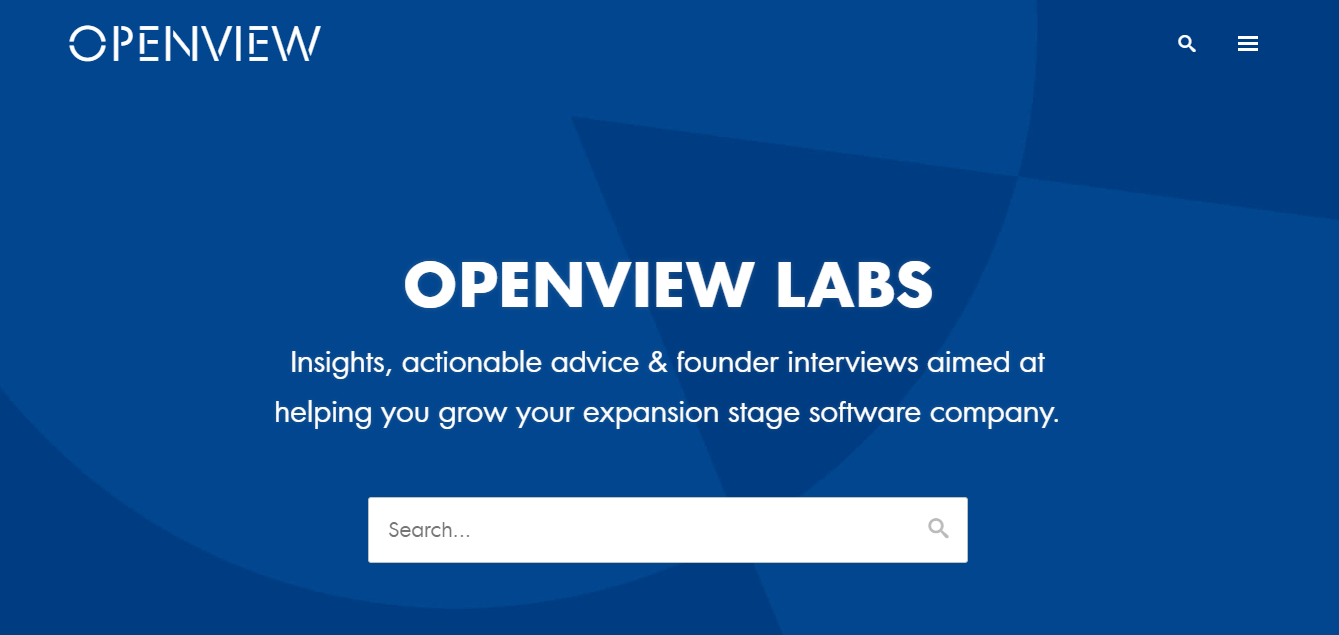 4. Chaotic Flow
Joel York, a SaaS sales and marketing executive, is the founder of Chaotic Flow. Here, he writes about his personal experiences as a SaaS executive, posting data-driven and astute articles on SaaS metrics and sales models.
Acknowledging that sales teams are becoming more data-driven, Chaotic Flow provides advice and insights to help SaaS managers quantify their business performance and see what's working and what's not.
With the blog's title, Joel intended to represent the messy and fast-changing nature of SaaS businesses and of his thoughts about it. If there's someone who has the experience and knowledge to talk about SaaS businesses, is Joel.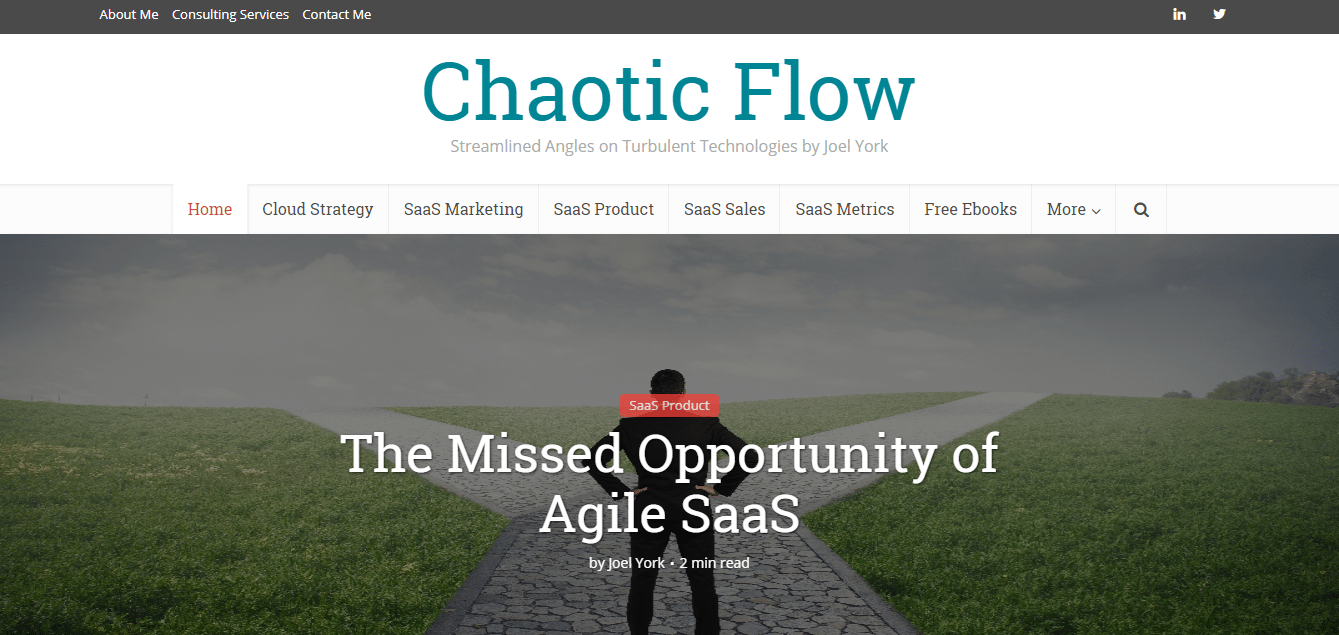 5. SaaStr
Forbes named SaaStr one of the Top 100 Blogs for Entrepreneurs and Inc. Magazine called it one of The 50 Best Websites for Entrepreneurs. SaaStr's creator, Jason M. Lemkin, is a Top Writer on Quora and one of the 32 Most Powerful People in Business Technology, according to Business Insider.
SaaStr started as a simple blog and turned into one of the largest online platforms for SaaS executives, founders, and entrepreneurs. Here, Lemkin shares almost daily his insights and experiences on business growth and everything connected to SaaS companies, such as marketing, partnerships, hiring, building a sales team and customer success.
Reaching 3 million views per month, SaaStr also offers podcasts, meet-ups, videos, and Q&As and hosts an annual SaaStr conference where SaaS founders and venture capitalists meet. If you're looking for a source of inspiration and knowledge about running startups or venture investments, you can check out this blog or see one of Lemkin's posts and answers on Quora.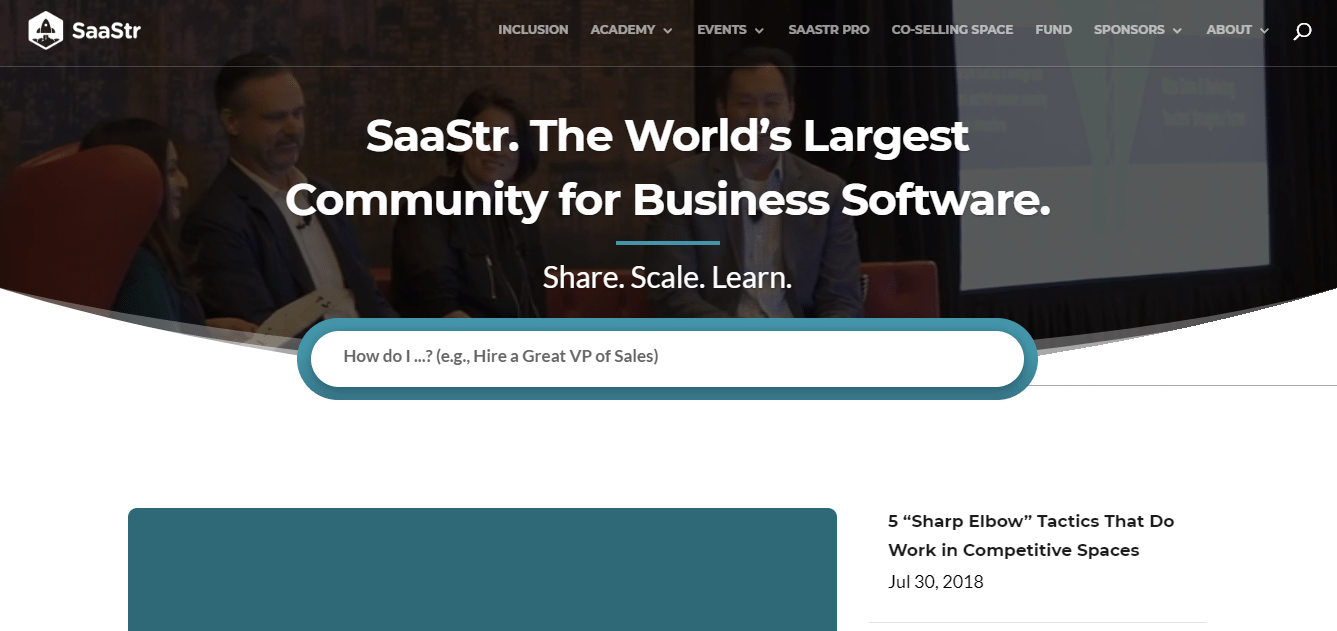 6. Predictable Revenue
Predictable Revenue is a massive source of information for SaaS sales leaders, providing tips and advice for SaaS startups to grow their business with a detailed plan and process.
Aaron Ross, one of the Predictable Revenue founders (along with Collin Stewart), grew Salesforce's sales from 5 to $100M in sales and he's the author of bestselling books related to growing businesses. Aaron uses Predictable Revenue to pass on his sales and management knowledge and experience on growing SaaS companies, especially by relating problems associated with scaling sales teams.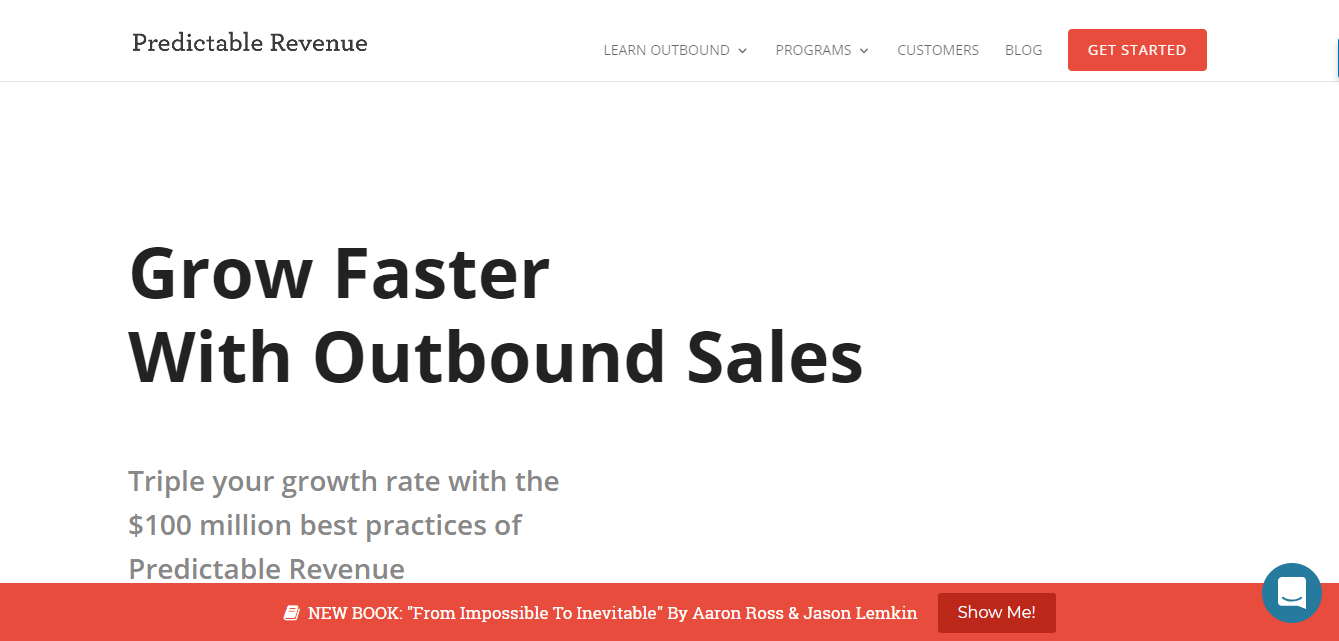 7. Close.io
Unlike other blogs, Close.io doesn't focus on broader themes like entrepreneurship or startup growth. Instead, it delivers advice and insights on actionable sales and how to increase them.
Its founder, Steli Efti, is a known entrepreneur who shares his experience in building startups, helping entrepreneurs through the sales problems they encounter.
While the focus of Close.io is improving your sales team, the blog also has a lot of information about cold calling and emailing, LinkedIn prospecting, customer data, and hiring. If there's a place where you can learn everything you need to know about growing sales and marketing teams in SaaS companies, it's Close.io.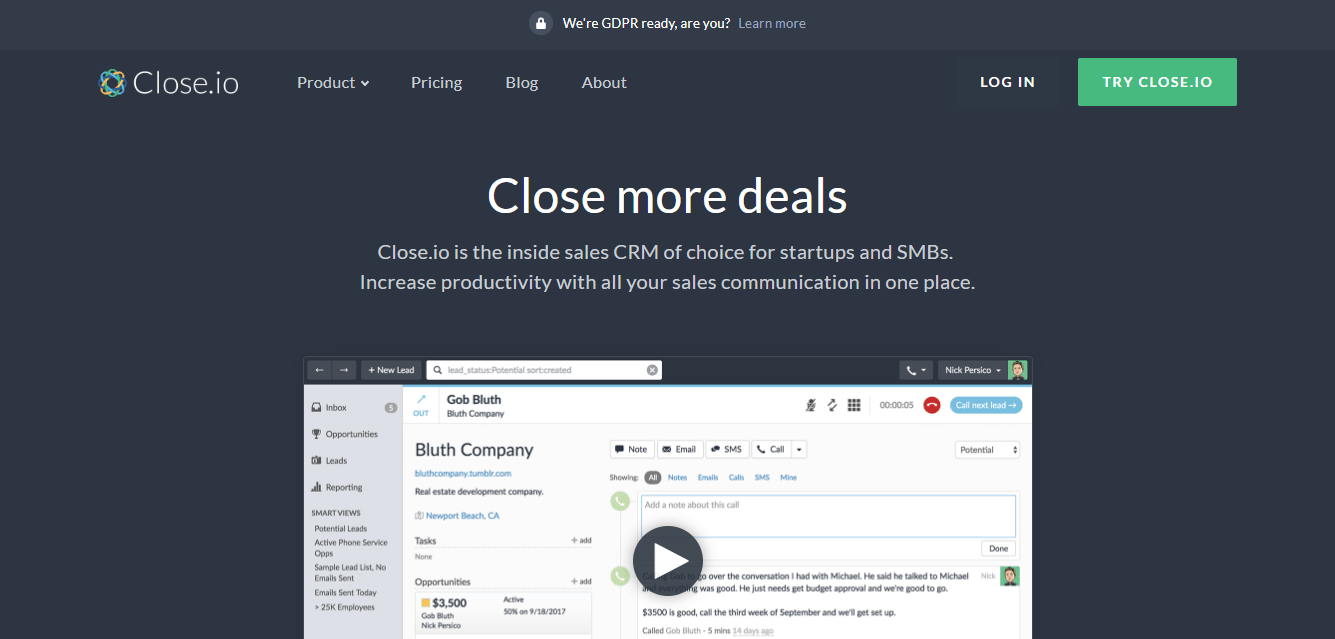 How about you? Share your favorite SaaS blogs with us!
---
Interested in knowing more about Dark Social & Analytics?
[su_button url="https://getsocial.io" target="_blank" style="flat" background="#21D2B5" color="#ffffff" size="7" wide="no" center="yes" radius="auto" icon="" icon_color="#FFFFFF" text_shadow="none" desc="" onclick="" rel="" title="" id="" class=""]SIGN UP FOR FREE[/su_button]