We've all heard of influencer marketing. If you haven't, you're missing out on an opportunity to drive 11 times more ROI than traditional forms of digital marketing.
But what does that mean for B2B and SaaS marketing?
What is a B2B influencer?
When we hear the word 'influencer', we might think of someone with a big Instagram or YouTube following. Those may be relevant platforms for B2C businesses, but not so much with B2B and SaaS products.
In fact, being an influencer doesn't necessarily mean having a lot of followers. In a world where people often ignore ads and, instead, turn to social networks to help them with purchase decisions, anyone can be an influencer. They just have to recommend a product to someone.
Whether they're a social media superstar, a business owner or an average employee, it doesn't matter. We've even seen in a case study how micro-influencers can drive incredible traffic to your website.
When it comes to macro-influencers, it's harder for B2B businesses to seek them out. Unlike B2C, most people don't buy software just because a celebrity told them to – they need to see value in what they're buying.
When targeting influencers, it's important to ensure that their content relates to what you're selling. With SaaS products, you want people who actually see value in your software to recommend it, otherwise, it just doesn't feel genuine.
The backbone of a successful influencer campaign is a relationship where both parties benefit from it.
How to Execute an Influencer Marketing Strategy in B2B Marketing
Tip #1 – Reviews Websites
Review websites are usually the first place B2B buyers will check when deciding if they want to buy software.
G2 Crowd and Capterra are good starting points for brands who want to focus on this.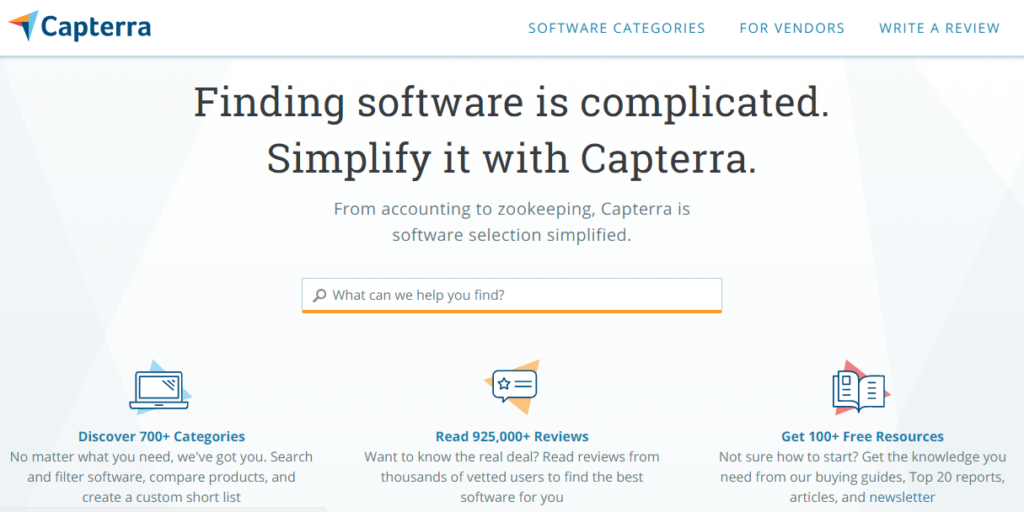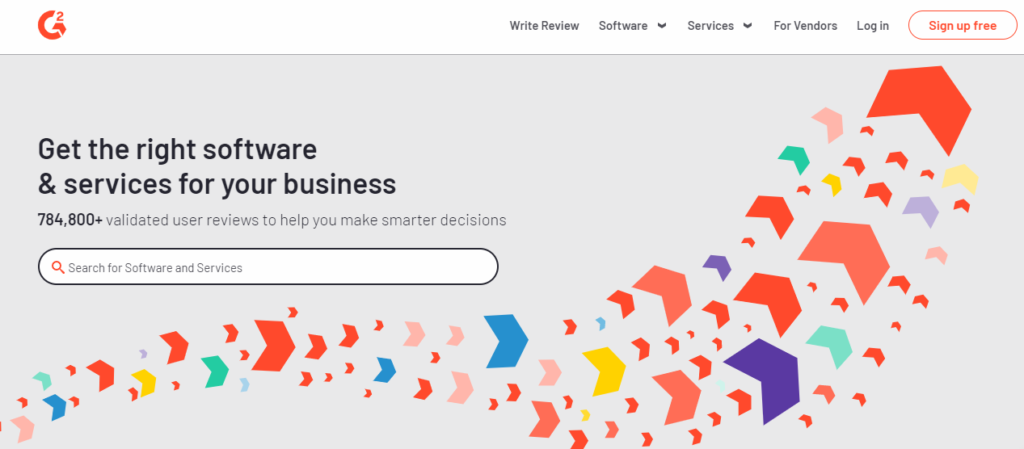 A positive review might come from someone who fits your influencer persona. Since they already love your brand, it'll be easier to reach out and ask them to vouch for you in other platforms.   
Tip #2 – Guest Posts
Something to keep in mind is that other businesses can be influencers for SaaS products as well. Blogging is a key marketing channel for a lot of brands so it's a good idea to consider guest posting.
It can work in two ways – you give influencers the opportunity to write posts on your blog, or you can write for other bigger websites. Either way, it's always a good idea to share and show interest in someone else's content before you reach out with a proposition.
Tip #3 – Affiliate programs
Affiliate programs are another great way to approach influencer marketing. You give an influencer a certain percentage of a sale when it originates from their affiliate link, which is usually easy to track.
This does have limitations, mostly because someone can make a purchase long after they've clicked on the affiliate link. There's a chance that cookies will expire or the user will delete them. A good way to solve this might involve promo codes.
Tip #4 – Isolated Marketing
Isolated marketing is another way to make the tracing task easier. You promote a certain "test" product/feature only through influencer marketing. This means that regardless of how long it takes for the sale to happen, it will directly link back to the influencer.
How to Measure Influencer Marketing ROI
So you've chosen influencers and succeeded at outreach. Now, how are you tracking and measuring your ROI?
It's not easy to measure the direct influence a person has when they share your content, especially when you're trying to manage several influencers. This is something marketers sometimes don't look into with enough attention.
Undertaking an influencer marketing strategy involves setting clear goals that facilitate calculation of ROI.
There are many reasons why someone would want to invest in influencer marketing. Is your goal to increase brand awareness? Sales? Build brand image? Each of these is going to have a different ROI, so it's important that you know exactly what you want to reach.
If it's brand awareness, you'll focus more on how your website's traffic is changing, the number of shares you're getting, impressions, etc.
With goals more oriented towards building a more positive brand image, you'll want to be more concerned with brand perception. Measuring what people are saying about you may be challenging, but it's possible through reviews, surveys, and social media.
If increasing sales is your ultimate goal, your results are directly tied to revenue. It doesn't really matter if you're getting a lot of traffic to your website when it's not converting to sales, right? This means that you need to keep a close eye on where leads are coming from. If they're coming from influencers, you need to measure how many of them are turning into actual sales so you can determine if your campaign is worth continuing.
Of course, measuring the ROI of your influencer marketing strategy takes time and patience. Although methods are still vague, some companies are using data-driven strategies to get through the results.
Influencer Marketing ROI with GetSocial
Recently, we worked with a mid-sized US publisher to study the use of a proprietary tool that provides influence analysis of which users are generating more traffic to the website.
As stated above, for the publisher (and us), influence is not about a big following, but the ability to drive growth.
Through this experience, and talking with many other partners, we've come to the conclusion that some values are often shared in the influencer marketing community:
Transparency: the ability to know exactly which influencers are contributing to one's goals;
Alignment: the ability to define several goals (ex.: sales, subscriptions, likes) and identify, for each of those goals, who has contributed the most to reaching them;
Discovery: because the internet is not made of stars but, instead, of little "atoms", the ability to identify micro-influencers. Those who may not generate a massive contribute but, in scale, can make a significant difference to the company
Through this study, we've developed our influencer feature, which you can read more about here.
Final Notes
Influencer marketing is no longer something you can avoid. If you've brushed it off in the past, it might be time to reflect on the idea again.
Pay attention to the minds that are shaping your industry, as well as the people that are already loving your product. Figure out how they can help you achieve your business goals and how you can help them with theirs.
It's a strategy that is no longer restricted to B2C brands, as the SaaS world continues to grow and embrace new opportunities.
---
Interested in knowing more about Dark Social & Analytics?
[su_button url="https://getsocial.io" target="_blank" style="flat" background="#21D2B5" color="#ffffff" size="7" wide="no" center="yes" radius="auto" icon="" icon_color="#FFFFFF" text_shadow="none" desc="" onclick="" rel="" title="" id="" class=""]SIGN UP FOR FREE[/su_button]